"Technological Solutions for Progressive Organizations"

Alliancef is a web development company but has been working with NGO sector for 5 years now. In these six years, we have amassed huge experience in the NGO sector with clients like Sesame Workshop India , Can Support, Parivar Seva Sanstha , Press Institute of India, ActionAid India,World Social Forum, iVolunteer, HEMOPHILIA FEDERATION (INDIA) ,Petals Foundation, Green Institute for Research & Development , Global institute of Flexible Systems Management (GIFT) , Cycling Federation of India, World Cancer Care Foundation, SOS Children's Villages of India, Mobile Creches, Group for Economic & Social Studies(GESS),CONSUMERS FORUM, Aashray Adhikar Abhiyan (ActionAid India) , Jeevan Rakshak,Hamara Sankalp,Books For Change(Banglore) to name a few.

Alliancef is a dedicated open source solutions company with expertise in Drupal, Joomla and other open source content management systems. We have powered more than 500 websites using open source solutions.

Our motto is " EMPOWERING NGO's THROUGH OPEN SOURCE WEB TECHNOLOGIES REDUCING THE COST AND COMPLEXITY OF INTERNET". We help NGO's develop the same quality and professional websites as the ones we had developed for corporate clients. Alliancef has served over 50 voluntary organisations directly by building multi-platform and multi-lingual web portal / intranet / kiosk / multimedia applications.

Alliancef helped this NGO in building a robust, scalable, highly secure B2B/ B2C, e-commerce website by integrating it with back-end client legacy systems and affiliate partner & credit card payment systems.

Our Services are :

Website Design and Content Management : Your NGO is most active, important, reputable, and/or promising in the field but is it visible anywhere online? Do you know that your NGO / Nonprofit website can help you in Fund Raising? Realize the full benefits of Internet technologies.

Website Promotion : Do you already have a website and you think that you have put it up on Internet and it will start generating Funds? It's not enough – you will also need to know how to spread the word to get people to try it in the first place.

Mass Campaign and Fundraising : Give professional presentations developed with leading-edge media technology, professional photography to inform donors, staff, corporates, beneficiaries, and any interested parties about your NGO / Nonprofit.

The tools we use:

We use various open source applications to help us create web-sites. Open Source has the advantage of allowing third party products to not require third party sources. This means that any website we design for you is solely yours and not partly owned by an external company, such as Macromedia.

We mostly use the Content Management System Drupal. Equipped with a powerful blend of features, Drupal can support a variety of websites ranging from personal weblogs to large community-driven websites.

We have also used, installed, modified and configured various Open Source web applications, such as Joomla (content management), PHP Projekt (project management), Oscommerce (ecommerce management) and various other smaller applications.

Let's Get Started !! Take a small step today and contact us NOW and we will provide a completely new way of receiving Funds for your NGO / Nonprofit.


Please contact us with details regarding your project. or Email us.


Featured Project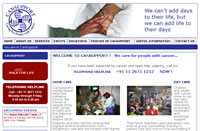 Joomla CMS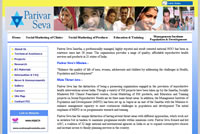 Drupal CMS